Motto: Knowledge is the Light of the Mind
The University of Delaware (UD) is a public research university located in Newark, Delaware. It is the largest university in Delaware with over 18,000 undergraduate students at the Newark location. There are also satellite campuses in Dover, Wilmington, Lewes, and Georgetown. UD values academic freedom, diversity and inclusion, innovation, community, service and offers over 140 degree programs.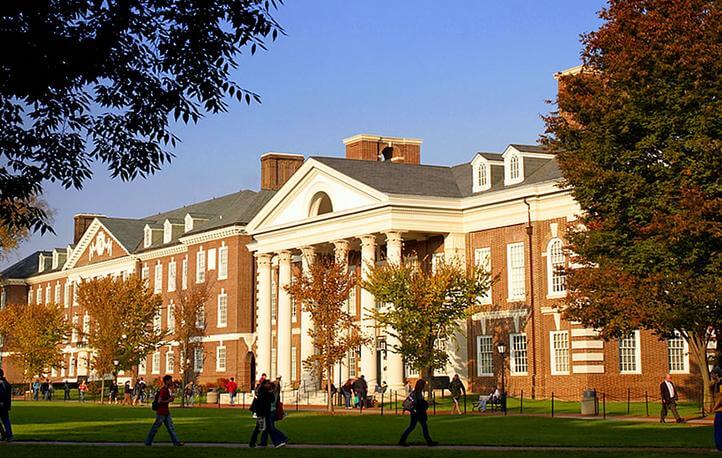 Student Population
Of those 18,000 students, the majority (about 57%) are female. The vast majority are white (71%) with African American (6%), Asian (5%) and Hispanic (8%) making up the rest of the population. It's generally considered Democratic leaning (Republican 15%, Democratic 48%, Independent 17%) and moderate / liberal (Progressive/very liberal 6%, Liberal 22%, Moderate 32%, Conservative 6%, Libertarian 1%).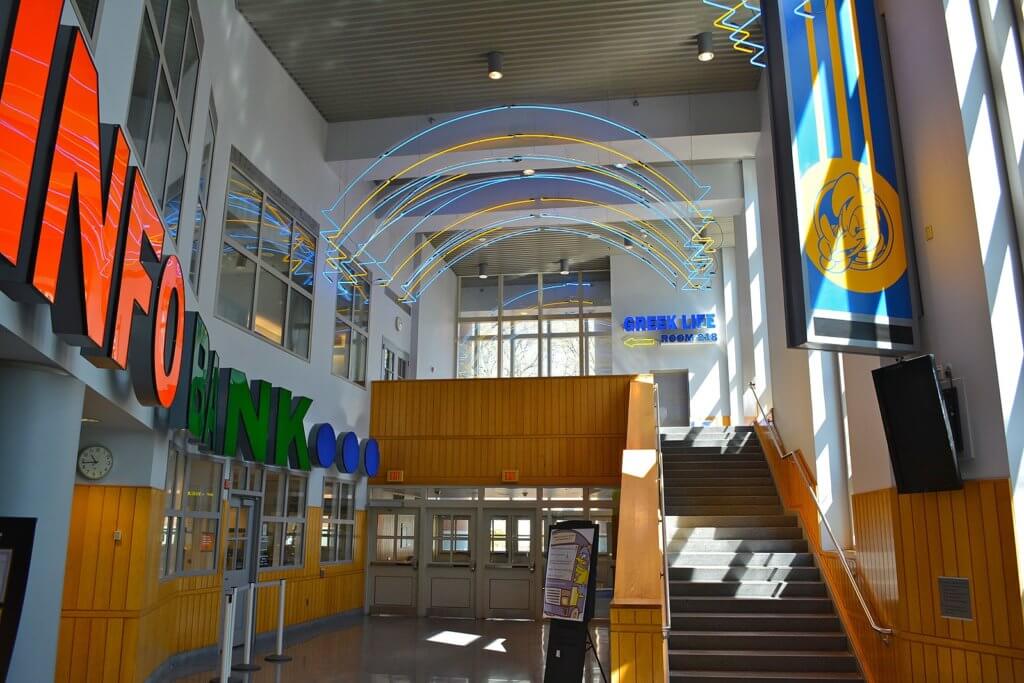 UD requires freshman to live on campus – which is a good idea even if it wasn't required because you'll be close to class, close to labs, close to the library and close to the action. Freshmen are guaranteed housing so you don't need to stress about getting a room. Even after your first year, it may be a good idea to stay close to the action – 40% of undergraduate students live on campus. You'll be seeing most of your new friends in your sophomore year because over 90% of students return after the first year. If you stick to the academic plan and work hard, you can plan on getting out in four years – about 71% of students finish their degree within that period.
On Campus
UD athletes are the Fightin' Blue Hens in the NCAA Division I. They participate in all the major sports with football being the most popular. UD also participates in baseball, basketball, cheerleading, crew, cross-country running, field hockey, football, golf, lacrosse, soccer, softball, swimming and diving, tennis, track and field, and volleyball. In addition to intercollegiate sports, there are opportunities to play for club teams in bowling, crew, cross-country running, equestrian sports, ice hockey, rugby, sailing, track and field, and wrestling. And if you're looking for a more chill sporting experience, try intramural teams: badminton, basketball, football, golf, racquetball, softball, squash, swimming and diving, table tennis, tennis, track and field, ultimate frisbee, and water polo.
You'll find many student activities to keep you busy when you're not studying: Academic Competition, Amnesty International, Big Brothers Big Sisters, Food and Culinary Club and so many more. The two University Student Centers are Perkins and Trabant. Through them, UD offers over 400 student organizations and activities.  You can find a group of students for anything that you're into from hacking to horticulture. There are too many activities to list but you can find more info on their site.  In addition to student clubs, Perkins and Trabant host concerts, magicians, and even bingo nights.
Off Campus
UD campus is right in the heart of Newark, Delaware. In the winter months the temperatures can get down below freezing and in the fall and spring, temperatures can reach the eighties. So you'll need a wide variety of clothing. You'll probably need to swap out your clothes during the Thanksgiving and Spring Breaks.  There are lots of restaurants and cafes in Newark and some outdoor activities close-by too (like White Clay Creek State Park). The university runs a shuttle service to get around campus and throughout Newark – go check out the Farmer's Market.
UD is halfway between Baltimore and Philadelphia – only about 45 minutes to either. These are major cities that offer many opportunities for nightlife and cultural events. Washington D.C. and New York City are also within driving distances. New Jersey, Delaware and Maryland beaches are a short drive away too.
The University of Delaware offers a large university experience within a small city feeling. It has all the opportunities and activities that college students are looking for.
Images obtained from University of Delaware Campus:  Ottawa80 at English Wikipedia, Trabant Student Center: Ottawa80 at English Wikipedia, and Featured Image: User talk:Cargoudel.